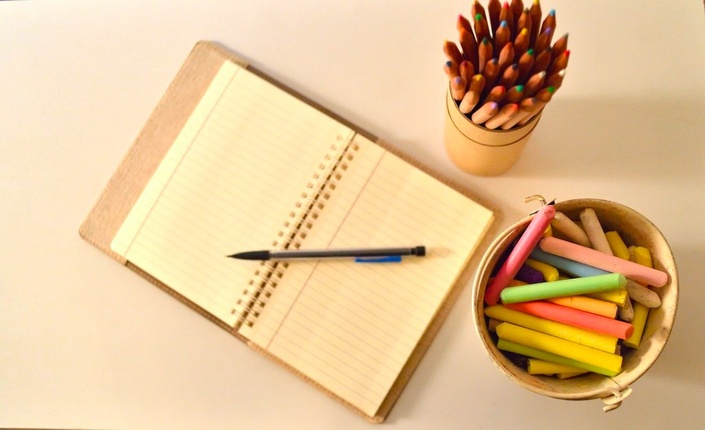 Digital Online Singing Class
Access the power of world-class singing lessons from your own home.
Watch Promo
Dive into Vocal Workout technique with our
Module I Course!
This course is artfully designed to bring you superior vocal training. Expand your voice with lectures on Stance and Breath Cycle, as well as Vocal Workout specialties like Leapfrogging, Frequency, and Digging.

To learn more about these topics, join us in the course!
"I try to be that teacher that really gets into the crevices of someone's voice and helps them sing with more freedom, openness, and honesty. I absolutely love seeing the transformation that happens." - ILana Martin
Access the power of world-class Vocal Workout singing lessons from your own home.
Ever dream of a life as a singer? Is your schedule too hectic to commit to weekly voice lessons? Whether you aim for stardom or simply greater vocal confidence, this program is specially designed by celebrity vocal coach ILana Martin to bring Vocal Workout Method coaching to your own computer. Harness the power of your voice as you discover your gift and learn to share your story through this life-changing online experience.
Built from a core foundation of diaphragmatic breath control and intense awareness of vocal placement, each Vocal Workout online lesson combines breath, alignment, technique and repetition in a unique bonding method of allowing the whole body to resonate. The singing reflexes are then guided to become secondary to the body's autopilot reflex channel, the most inward part of our muscle memory.
Course Curriculum
Getting Started
Available in days
days after you enroll
Module I Workbook
Available in days
days after you enroll
Stance
Available in days
days after you enroll
Your Instructor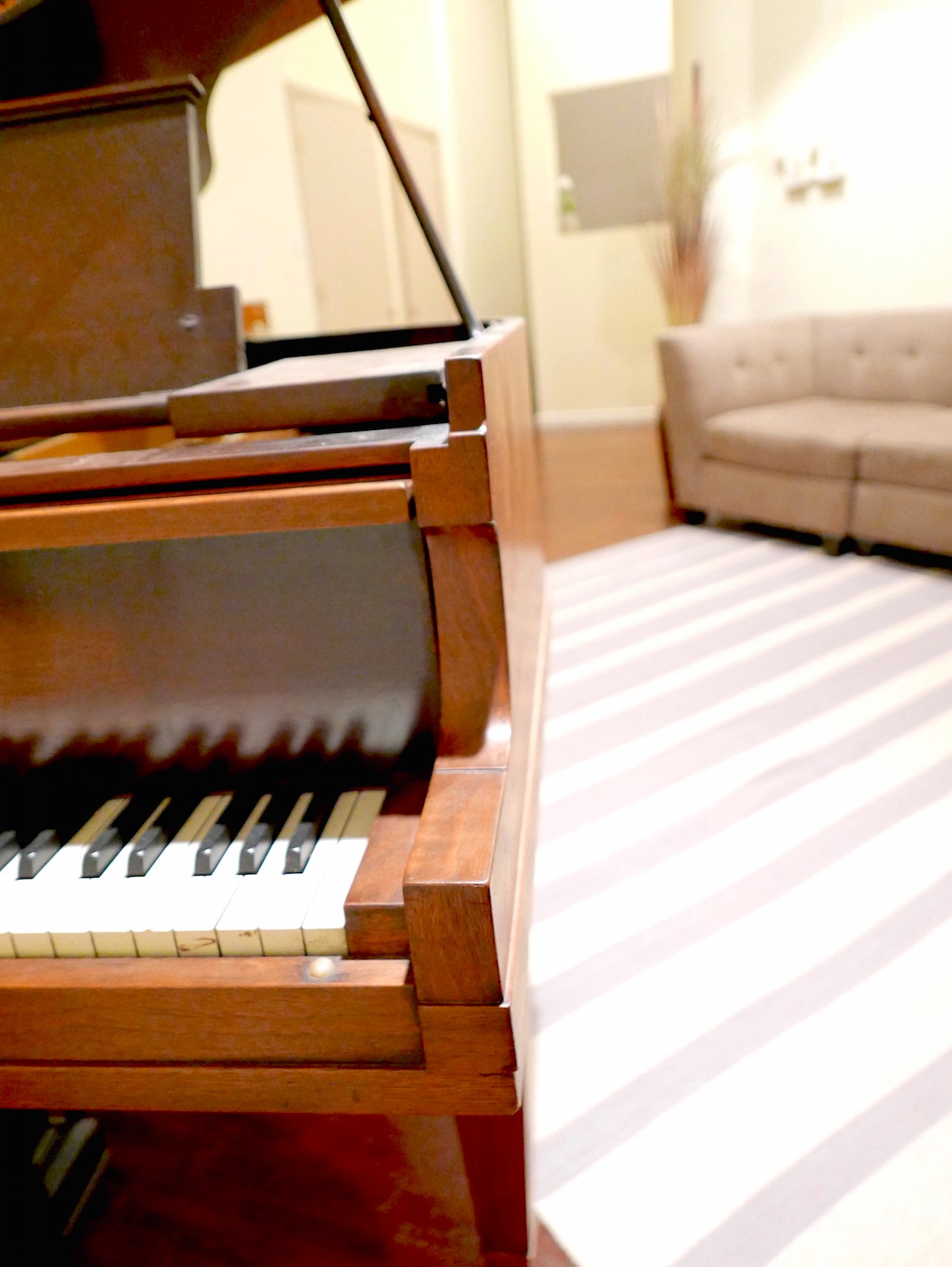 ILana Martin thrives as the founder and director of New York City's highly favored vocal facility, Vocal Workout Singing School, employing a cadre of world class teachers. Her passion lies in helping others to achieve their best and most acclaimed 'me singing' sound.
---
Born in Los Angeles, California, ILana began performing in Hollywood at the young age of 8. At just 16 years old, Martin entered Boston's famed Berklee College of Music as the recipient of the first full scholarship offered purely for vocalists. This catapulted her into touring the world multiple times as the founder of the ILana Martin Jazz Quintet and as a supporting vocalist for Barry White, Patti LaBelle, D'Angelo, Stevie Wonder, Donna Summer, Norman Brown, Rafael Martos and many others. Martin's unique vocal style has been linked to Whitney Houston, Celine Dion, and Alicia Keys, while her characteristic hold of phrasing and lyric delivery is singular. A master of soul vocal performance, Martin is also an accomplished pianist and songwriter. She has performed and written songs for both stage and film, was signed with Polygram Records, and has toured as a solo voice and jazz piano artist.
Today, Martin is a seasoned voice teacher, songwriting coach, and R&B and gospel voice expert that wows audiences with her powerful tone and storytelling. Martin founded the Vocal Workout Singing School in New York City's Soho in 1998, which is thriving under her direction as New York City's highly favored vocal facility, employing a cadre of world-class teachers.
ILana Martin has developed a method for the instruction of Soul Singing, unmatched in its effectiveness. The Vocal Workout's dynamic voice instruction is compassionate and loving as it fosters a connection between the students and their own vocal power. It enhances the students' vocal gifts through mouth placement, dynamics, holistic vocal health and song selection coaching.
Martin's passion lies in helping others to achieve their best and most authentic resonance, guiding them to share their unique life story. The path to becoming a soul vocalist is different than that of a classical vocalist. She focuses primarily on the sound resonating from the unique life story of each singer, bringing it out into the world.
STUDENT SUCCESS STORIES
---
"Vocal Workout has helped me to strengthen my style and my singing abilities. This school has made me more confident not only in my singing but also in myself! I would HIGHLY recommend Vocal Workout School to anyone who is serious about their music and singing!" – Tamika H

"Vocal Workout is not just a singing school. It is a philosophy, a way of life, an enlightening, transformational learning journey that guides it's pupils to the land of constant breakthroughs. I had the honor of crossing paths with Ilana and her wonderful team a year and a half ago, and my life has never been the same since. What they did with me in such a short period of time was undeniably miraculous. I cannot thank Ilana and Maria enough for their guidance and coaching not only in vocal technique, but beyond. I feel like a butterfly just broken out it's coccoon. Thank you ladies. Of course, highly recommended, but carefully selected admittance." – Farrah Sabado
"Thanks to Ilana Martin at Vocal Workout, I have completely come out of my shell and broken countless boundaries with my vocal abilities! I couldn't be happier. She has transformed me into a graceful and professional singer. She has the best energy and is patient yet adamant. She knows she will get the best out of you, having complete faith in her technique. Even when you feel you can't sing a certain way, she will get you there! To hear the results of this amazing singing school, check out my music on iTunes!" – Heidi Merrill, heidimerrill.com
"I have never had more fun, singing in any situation, in my life. The Vocal Workout is a total blast and extremely transformational." -Victoria Eastman
"I am amazed. I look back on what I used to sound like, it's not even the same person." -Nadine Michel
"When I came to the Vocal Workout Singing School I had always wanted to sing, but I didn't believe I could. I was a rapper and successful. I would never have known the range, quality, or true nature of my voice without this school. I am eternally grateful. I never thought I would have the voice I have now." -Stacie Aamon
"I feel as if I have encountered a virtuoso of singing school teaching. I have studied under some remarkable people – at Harvard and elsewhere – in many areas in college and business school life, but as a vocalist, I feel I have come across unmatchable teaching." -Shu
"Omg omg omg. Wait till u hear my voice (even with a cold). Thank you thank you thank you, ILana!" -Cynthia Basinet, Recording Artist
Frequently Asked Questions
How long does my course last?
By enrolling in the course, you will receive time-released content over the span of 6 weeks. The monthly payment will ensure your access to the material for as long as you stay subscribed.
What is included in my course?
Check out the preview of this Course Curriculum, you will see the topics covered in the course.
Visit our home site at vocal-workout.com
for private lessons and group vocal classes.
Take your voice to the next level with individualized instruction and deeper study.
Available in New York, Los Angeles, and through Skype!